As a chef, I love nothing more than bringing family and friends around the dinner table for a home-cooked meal. And eating together doesn't have to be a big to-do.
Choosing the freshest seasonal ingredients and using them in unique ways is easier than you may think. From a one-skillet vegetable paella, to a Southwestern spin on a quick shepherd's pie, to a turkey–cheddar melt with crisp fall apples, cooking simple, healthy meals for your family is within your reach.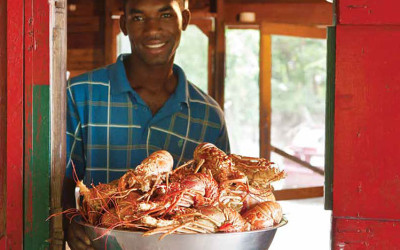 I've been posting all week from a live project I'm working in the mountains above Negril Jamaica.  I've mentioned in many of the posts, that I have been traveling to this spectacular place for over 40 years. I'm often asked what makes a place so special aside from the...
read more