As a chef, I love nothing more than bringing family and friends around the dinner table for a home-cooked meal. And eating together doesn't have to be a big to-do.
Choosing the freshest seasonal ingredients and using them in unique ways is easier than you may think. From a one-skillet vegetable paella, to a Southwestern spin on a quick shepherd's pie, to a turkey–cheddar melt with crisp fall apples, cooking simple, healthy meals for your family is within your reach.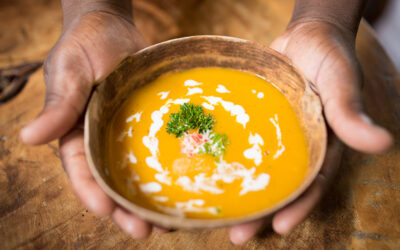 Halloween has always been one of my favorite holidays. Partly because of the whimsy attached to it, but mostly because every year I shared it with my kids. I've learned how to put aside the nostalgic feelings I experience present day, as my daughter now has 3 kids of...
read more