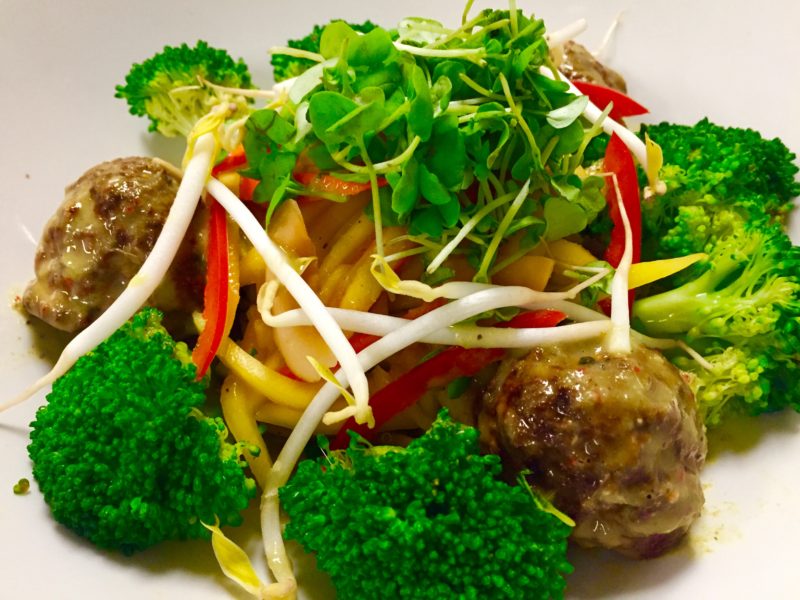 Developed foundational prepared for service program for Mariano's Market, and Roundys Supermarkets "Chef Collection" program.
Current Projects
Trend-Forward Menu Development for Canyon Ranch
Tucson, AZ | Lenox, MA
Chef Steve is currently revising the menu of one of the world's premier spa resorts to better reflect modern, healthful food trends. Steve's vibrant, plant-forward menu will place special emphasis on alternative proteins and feature authentic dishes inspired by his culinary travels through the Mediterranean, Vietnam and the Caribbean.
Food Service Development for Foodland Farms
Hawaii Islands
A generations-old grocery store with locations throughout Hawaii, Foodland Farms recently asked Chef Steve to create a contemporary food service program that respects the legacy of Hawaiian cuisine while incorporating modern food trends. Steve is also creating a new culinary culture and full kitchen team responsible for opening a stunning new Foodland Farms in the largest outdoor mall in the world at Ala Moana, Honolulu. This new store will be the prototype for all new Foodland Farms stores.
Napa Valley, CA
As a leader in developing food service models that are deeply rooted in culinary expertise and vision, Chef Steve helps the food service community understand the trends, business models and culinary strategies shaping the world of restaurants, non-commercial food service and food service at retail.
Current Speaking & Teaching Engagements
Amherst, MA
Every year, Chef Steve shares his knowledge and passion with industry professionals at the Tastes of the World Chef Culinary Conference—highly regarded as the premiere gathering for high-volume food service operators and campus chefs looking to learn more about world cuisines and flavor trends in an engaging environment.
Hyde Park, NY
As a Sustainable Business Leadership Advisory Board Member, Chef Steve works with the CIA and the Harvard T.H. Chan School of Public Health to create a long-term, practical vision that encourages young adults to adopt healthier food and lifestyle choices while addressing topics such as the integration of optimal nutrition and public health, environmental stewardship and restoration, and social responsibility concerns within the food service sector and beyond.
Napa Valley, CA
Chef Steve shares his vast knowledge of food service, with a particular focus on creating engagement and a perception of value around plant-centric cuisine at this annual, invitation-only leadership retreat. The World of Healthy Flavors Conference brings together 125 leaders—including top nutrition researchers, influential corporate chefs, leading registered dietitians, world cuisine experts, members of the media, and other influencers—to discuss opportunities for presenting American consumers with a wider range of healthy menu options.
Chicago, IL
Chef Steve joins other top retail chefs at the first-ever summit dedicated to grocery prepared foods. With a focus on "Building the Grocerant Experience," Chef Steve tackles the challenges and opportunities in fresh prepared food-to-go head on while exploring strategies and solutions to drive loyalty and growth.