Director of Culinary Innovation
consultant for numerous retail prepared
foods supermarket chains.
Travels, Trends & Inspiration
Here's where you can find Chef Steves latest recipes, current projects, articles, and probably what he's making for dinner.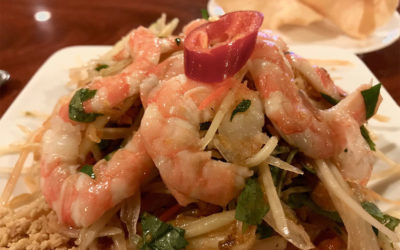 4 Servings / Serving Size: 1/4 recipe  8 ounces peeled and deveined shrimp 1 carrot, peeled, julienne on mandolin 1 each Kirby cucumber, thinly sliced (can use English) 1 medium pomelo, peeled, diced into large chunks (can substitute papaya) 1/4 cup mint...
Don't Be Shy
Drop me a line anytime, and I will respond to you as soon as possible.